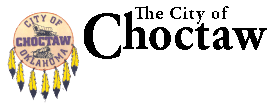 "Celebrating the Past, Enjoying the Present, & Preparing For The Future."


The Board serves as an advisory board to the City Council on matters concerning the planting and caring for trees and landscaping within the community. The Board reviews all plans and recommend changes to developers for consideration and action.
The Community Appearance Board meets when necessary.
The following individuals were appointed or re-appointed to the City's Community Appearance Board by the City Council to serve a three year term. These are citizens who take an avid interest and pride in Choctaw, who get involved by giving unselfishly through volunteering their time and energy in order to make Choctaw "a better place to live."